Thread
Signature threads 3000yards RR $ 32.00 + GSTeach

Special Price $ 26.00 + GST each (5 or more postage within Australia included)https://www.victoriantextiles.com.au/…/Signature-40-…/pd.php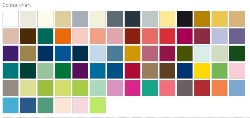 Telephone 02 4889 4332
Victorian Textiles is our preferred supplier, they stock a comprehensive range of threads, fabrics, rules, wadding, patterns, kits and so much more.
Whilst the studio is not a retail outlet we're happy to assist source items on your behalf.
https://www.victoriantextiles.com.au/

Please dont hesitate to contact us should we be able to assist source items for you.
Tel: 02 4889 4332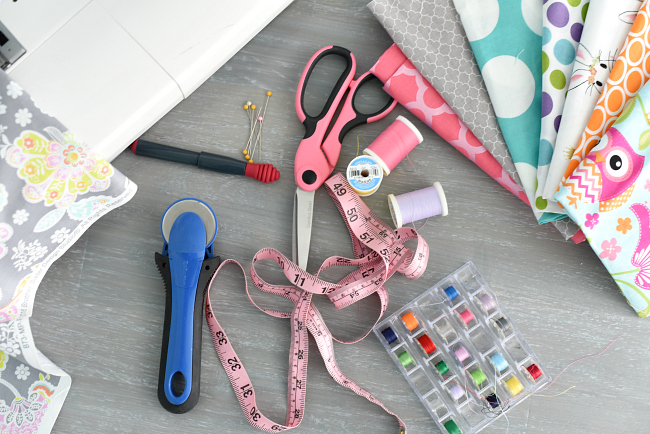 STUDIO RELOCATION




Our Big News
MDR Quilting Services studio has relocated to the picturesque Southern Highlands of NSW.

While we realise that for our existing Melbourne-based clients this will mean some changes in the consultation and collection process, we are committed to working alongside you to ensure that you still have access to quality machine quilting and excellent service.

The relocation has come about in relation to several personal and business related factors, but rest assured that the change in pace to the semi-rural locale of the Highlands does not mean a change in pace to our booking schedule! The machine is scheduled to re-locate during the second week of April, and we anticipate being fully operational in late May with bookings already in place from May onwards.



We realise for our existing Melbourne-based clients this will mean some changes in the consultation and collection process, we are committed to working alongside you to ensure that you still have access to quality machine quilting and excellent service.

During the past 11 years it's been our privilege to work on such a vast array of wonderful projects whilst meeting so many talented clients, many of whom we now consider friends. We sincerely trust that our Patchwork & Quilting journey will continue, albeit from a different location.

Long-Distance Quilt Consultations
Clients and friends are invited to post quilts to the relocated studio. Then, after a telephone, video or email consultation, each project will receive the same level of care and attention you have experienced from us over the past 11 years.

Once the quilting process is complete we will co-ordinate the quilt's return (either hand delivered or by post).

Charity Quilts
MDR Quilting Services is committed to continuing this project as we aim to quilt approximately 60 each year. Quilts tops are made by volunteers, quilted by MDR, then finished by more volunteers, and distributed to foster children throughout New South Wales & Victoria.

The purpose of distributing these quilts is to give children who are often unsettled and moving between homes something that is uniquely "theirs" to take with them, wherever they are. Time and time again we have received feedback about how important and well-received these quilts have been at a time when these children are feeling unloved and vulnerable.

How To Get Involved
Individuals or groups wishing to support this project are encouraged to continue making tops of any size or colour.

Edwina (Narre Warren South) has kindly agreed to co-ordinate completed tops awaiting transport to NSW.

Tops will be moved between Melbourne & Sydney with the assistance of friends, with all help gratefully accepted.

Come and Visit Us
Whilst we will miss each of you visiting the Melbourne Studio, we wish to take this opportunity to extend a warm welcome to our new location. The next time you travel to Sydney, call in and see us!

Thank you for allowing us the opportunity to work alongside you, and we sincerely trust we will be able to continue to do so.

Warm Regards
Sharon

Please note NEW NUMBER
02 4889 4332 0418 531729 (unchanged)
Email: Sharon@mdr-quiltingservices.com.au



WORKSHOPS

All workshops suspended due to Covid 19 restrictions

Please telephone for further details.

02 4889 4332



DSG - 2023 Dates to be confirmed - Telephone for more details





Charity Quilt update
A message from Family & Community Services






Newsletter

Threads


MDR Quilting Newsletter December 2017

MDR Quilting Newsletter December 2016



MDR Quilting Newsletter

September 2016



MDR Quilting Newsletter

December 2015



MDR Quilting Newsletter

March 2015



MDR Quilting Newsletter

December 2014





Quilters Light Box

Created by Sweet Dreams Quilt Studio - computer software which allows auditioning quilting patterns & thread colours.

www.quilterslightbox.com





Service Changes

To ensure every quilt is finsihed to the highest standard we no longer accept quilts having been partially quilted or basted. In these situations please feel free to telephone and discuss.

Edge to edge over quilting - bookings as normal. Tel: 02 4889 4332


Sewing Hints

This is one of the best pieces of sewing related equipment I own and regardless of domestic sewing or patchwork and quilting dare I suggest you need one.
Patchwork and quilting friends when piecing quilt tops don't worry about matching threads, you only need three shades white, black and grey.

Rather than buying countless small reels consider buying 3000 yard cones, the cost is less than half price compared with small reels and you don't run out any where near as often.

If interested in a thread stand contact Bron at Craft Haven(in Berwick). If not currently in stock I'm sure they won't be fare away. If getting to Berwick is an issue Bron will be happy to organise postage.
Also speak with Bron about the 3000 yard cones.






Sewing Hints

continued




Do you get a sore back and aching shoulders ?
Place two door wedges at the back of the sewing machine (see photo) they slightly tilt the machine which changes our sewing position and does not impact on the machine.

...


Wedges can be purchased from Bunning approx 50cent each and make such a difference.